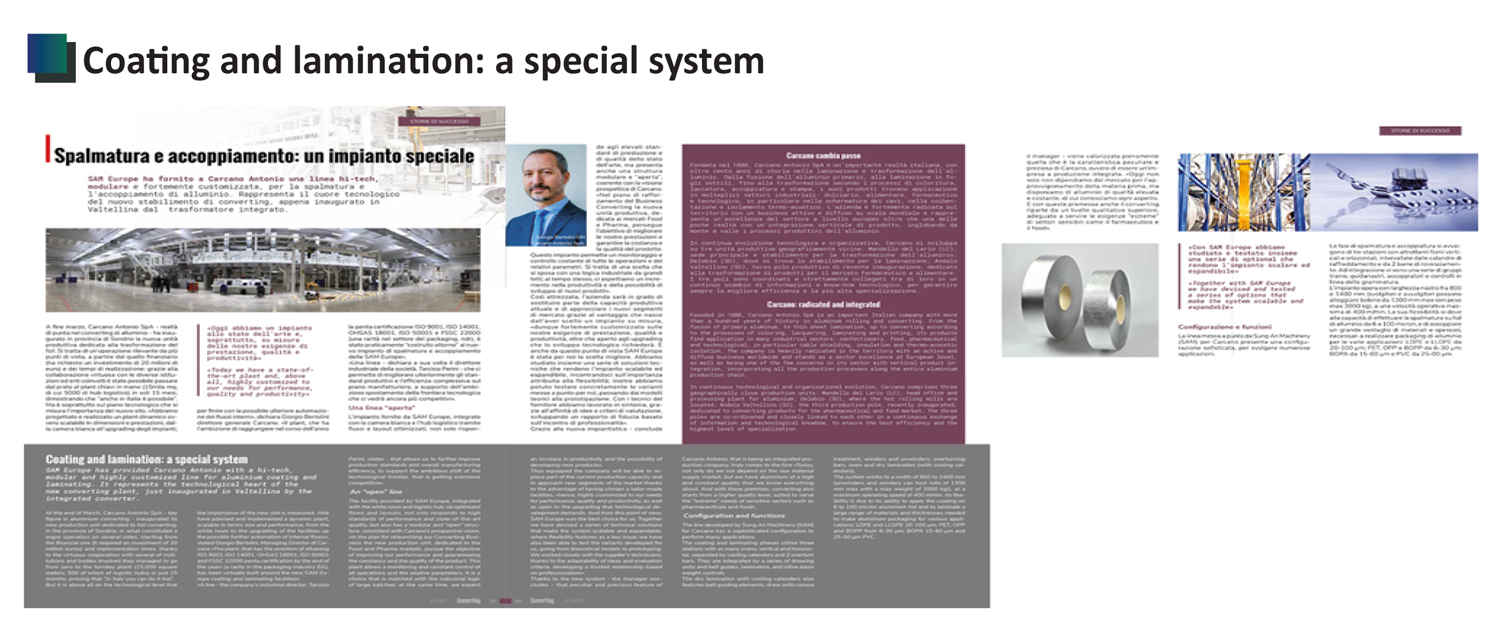 SAM Europe has provided Carcano Antonio with a hi-tech, modular and highly customized line for aluminium coating and laminating. It represents the technological heart of the new converting plant, just inaugurated in Valtellina by the integrated converter.
that make the system scalable and expandable, where flexibility features as a key issue; we have
also been able to test the variants developed for us, going from theoretical models to prototyping.
We worked closely with the supplier's technicians, thanks to the adaptability of ideas and evaluation
criteria, developing a trusted relationship based on professionalism».
Thanks to the new system - the manager concludes - that peculiar and precious feature of Carcano Antonio, that is being an integrated production company, truly comes to the fore «Today, not only do we not depend on the raw material supply market, but we have aluminums of a high and constant quality that we know everything about. And with these premises, converting also starts from a higher quality level, suited to serve the "extreme" needs of sensitive sectors such as pharmaceuticals and food».

​​