Frank Schäfer new Director of Sales & Marketing at SAM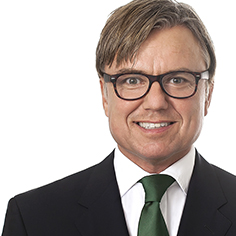 We are pleased to announce the accession of Frank Schäfer as Director of Sales & Marketing, effective of January 1, 2018 to our team.
Frank Schäfer has over 25 years of professional experience in the global sales of complex and customized machinery. Before joining SAM, he worked for nearly 20 years at Kroenert in various functions related to sales, at last as Sales Director New Products. Besides that, he was also responsible for the marketing activities of Kroenert.
In his new role, he will be responsible for the sales and marketing of SAM's entire solution product-portfolio. "The SAM Group is one of the leading and most innovative companies in the converting and extrusion industry. I am very much looking forward to this new challenge at SAM in my career and very keen to continue developing SAM's way forward in every respect based on the already given achievements."
DS Shin, CEO of SAM points out: "Frank is constantly following in his professional career the combination of sales and technical expertise along with management experience. This is added with innovative solutions and ideas. We are very glad to have him on board to expand and develop SAM Ltd. not only in Europe, but also worldwide."