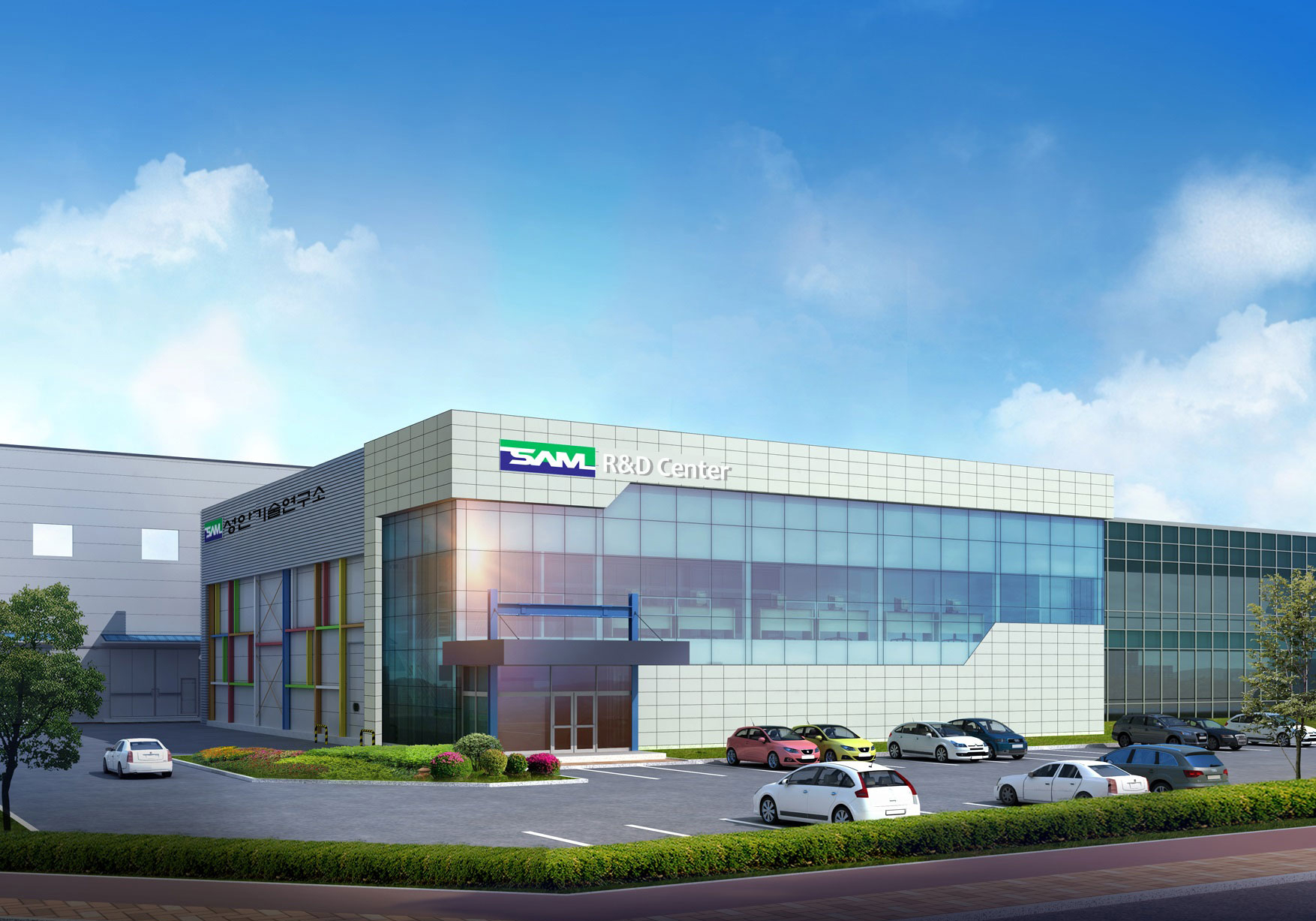 Expansion Complete at SAM Headquarters
At the end of March, SAM's new R & D Center is complete. The center is located in a new 15,600 sq. ft. (1450 m²) building and offers clean room facilities for precise optical film coating. The center is fully equipped with analytic instruments, such as a high accuracy peel strength tester, optical property measuring system and humidity chamber.
Danny Ryu has been named as the Director of SAM's R & D Center and possesses over two decades of coating industry experience ranging from optical to functional conductive film for touch screen applications. The center's staff will also include five highly trained engineers and technicians to effectively serve SAM's customer demands.
The facility will be home to SAM's Solution Coating Lab, a semi-production facility designed for customer product development trials, demonstrations, toll coating, solution coating trials and internal research. SAM's Printed Electronic Lab will also relocate to this center thereby creating additional assembly floor space in the company's manufacturing plant and consolidating the labs.
SAM's Extrusion Coating Lab, which opened at SAM North America in 2013, completes the offering of technology development and testing. For further details contact sales@sungan.net.