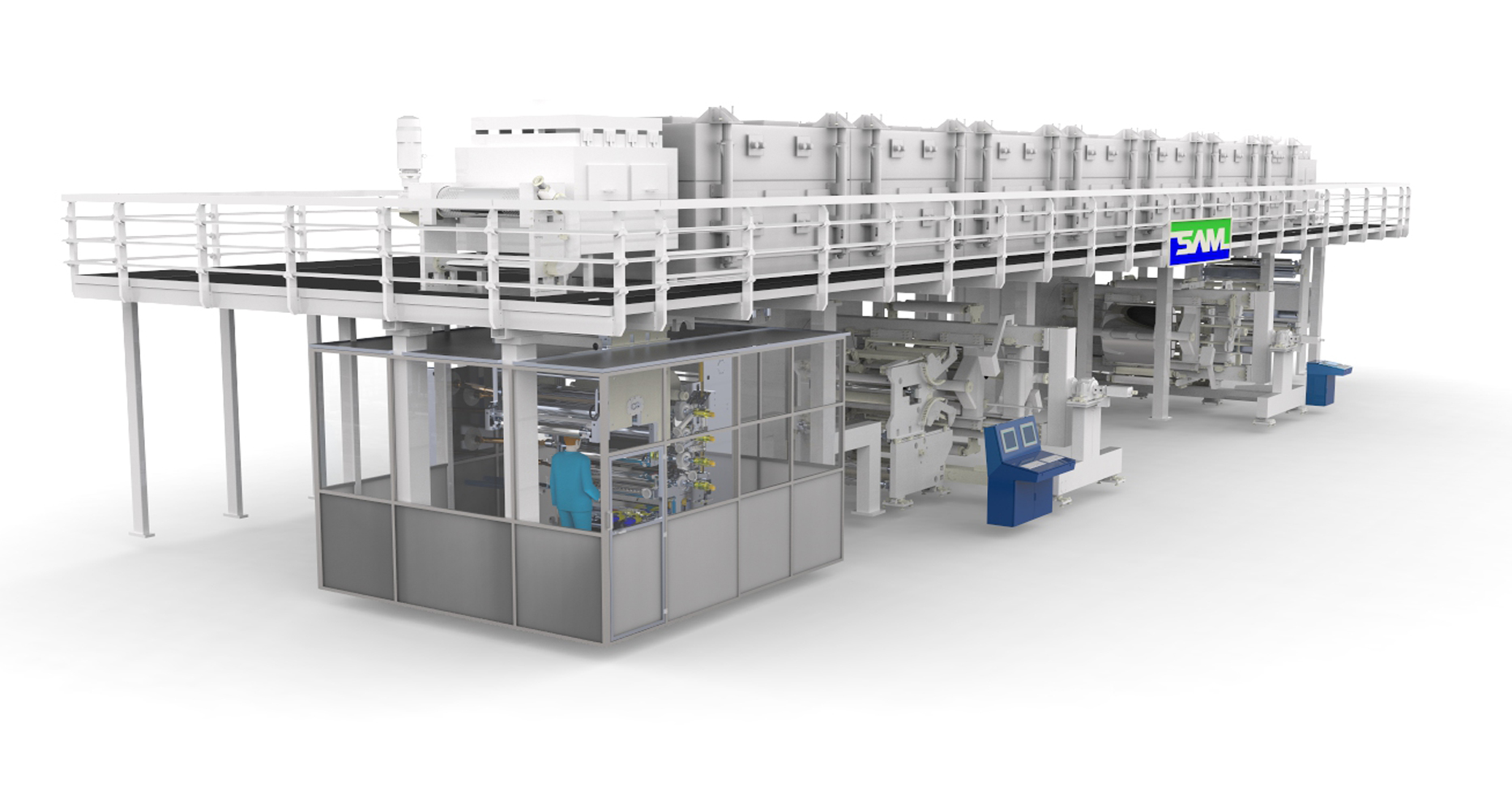 SAM Solution Coating Lab Opens
SAM's state of the art Solution Coating Lab will open in March at the SAM's R & D Center.
The lab's pilot coating machine is designed for running water and solvent based, 100% solids, and hot melt coatings with a maximum width of 1,040 mm at 600 meters per minute (bypass speeds up to 1,000 meters per minute). The line offers modular coating capabilities of slot die, micro gravure, pressurized chamber doctor blade, direct/reverse/offset gravure, S-knife (comma), reverse roll, semi-flexo, 5-roll and transfer roll to start.
The line includes a 22 meter, 7 zone flotation and roll support dryer, which is one of the largest and most versatile in the industry. Unique features of the machine line are automatic turrets at the primary unwind and winder for continuous running. Additional features include a secondary unwind for wet and dry laminations, corona treatment, web cleaning and UV curing.
SAM's highly experienced team, led by Y.B. Kim, is available to work with customers and suppliers with their product development trials, demonstrations, toll coating, solution coating trials and internal research.

Schedule trials by contacting your SAM sales representative or sales@sungan.net.