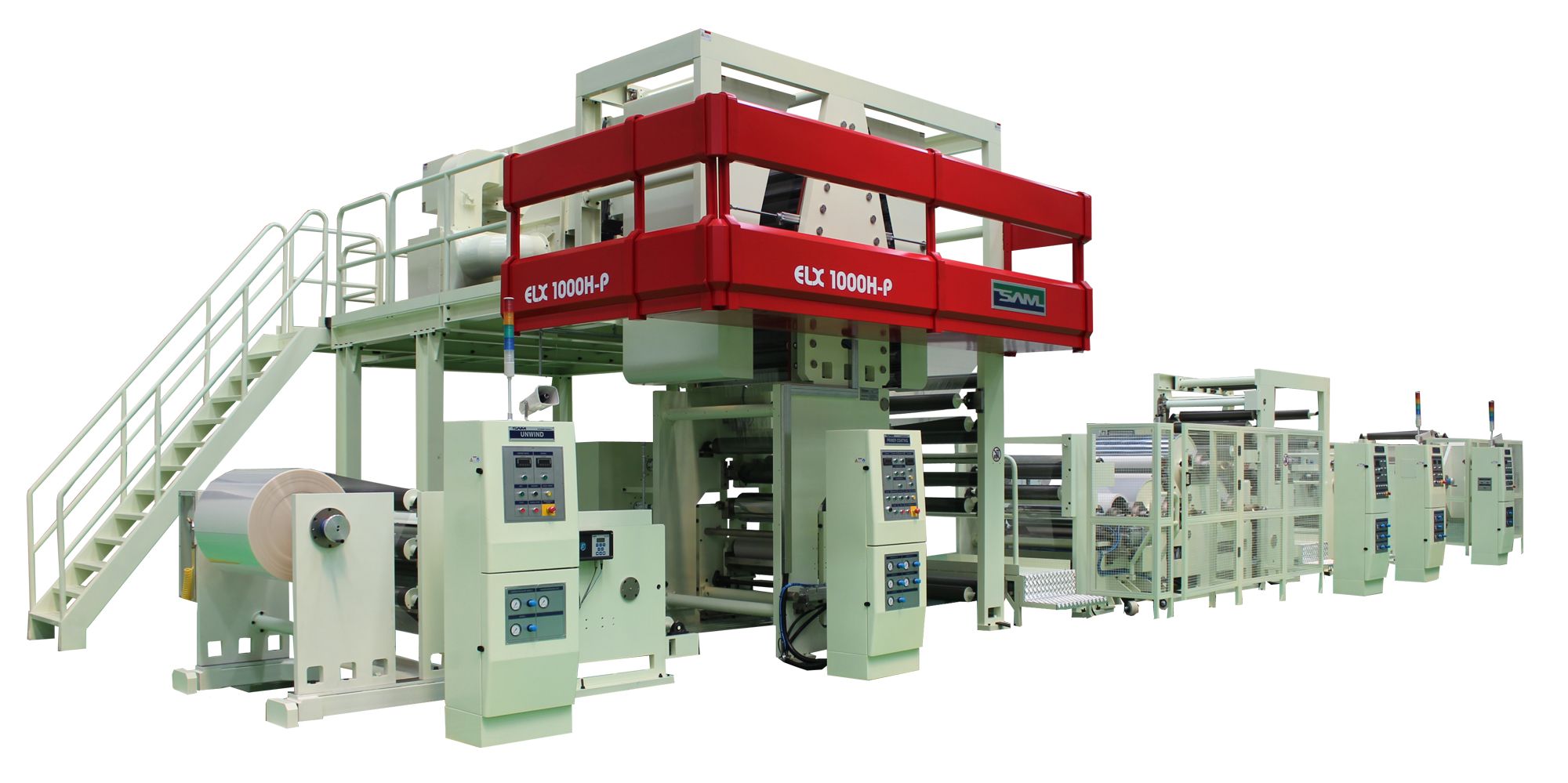 SAM's Extrusion Coating Lab Continues to Expand Capabilities
SAM North America's extrusion pilot line, located outside of Syracuse, NY, continues to support both customers and suppliers, as well as provide for internal research and development.

Customer trials include layer multiplier testing, new product development, product cost evaluation, primer requirements, and barrier testing. The addition of an Enercon ozone generation system allows evaluation of the organoleptic properties associated with high speed extrusion coating with the use of ozone for enhanced adhesion. A Flynn Flame Treater allows us to evaluate surface treatment characteristics of flame versus corona treatment.
As the pilot line includes all of the components associated with a flexible packaging machine, customers in emerging markets have been particularly interested in the lines capability for developing extrusion coated products from the traditional solvent and solventless structures as their production runs continue to increase.
Please contact your local SAM representative or SAM's Extrusion Coating Lab Manager - Mike Prue (mjp@sam-na.com) for more information or to schedule a trial.